These little foxes are painted on large stones I have found. I was inspired by the shape of the stones;
each stone is so individual that every fox becomes unique.
I paint them in acryllic and liquid gold and they are varnished with an UV protective outdoor varnish
so they live as happily in the garden in a rockery or in a plant pot as they do indoors.
I sell these in my ETSY shop TheStoneFoxes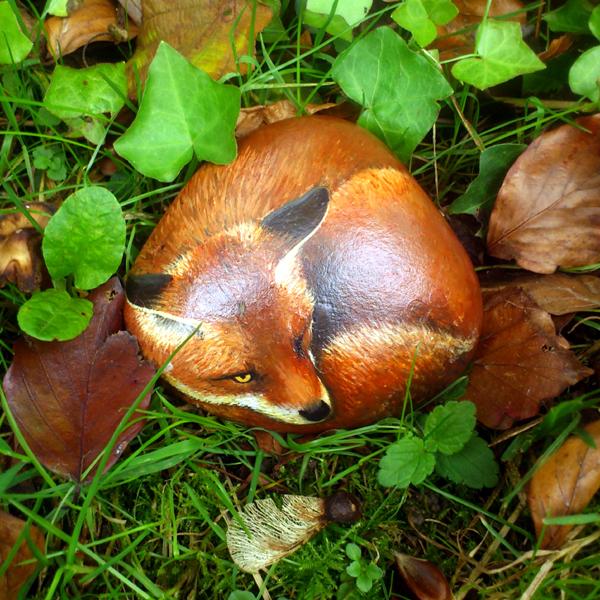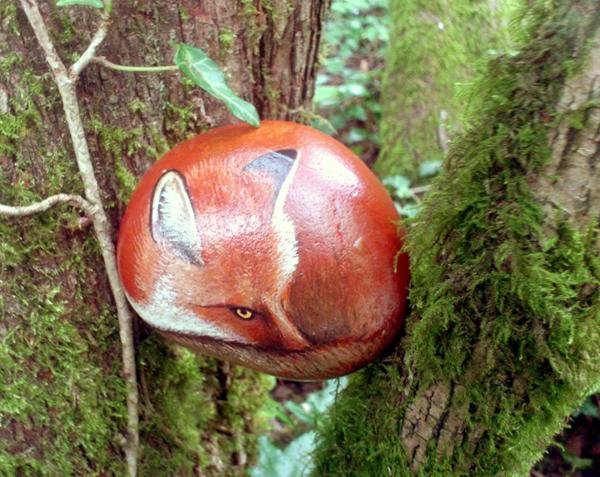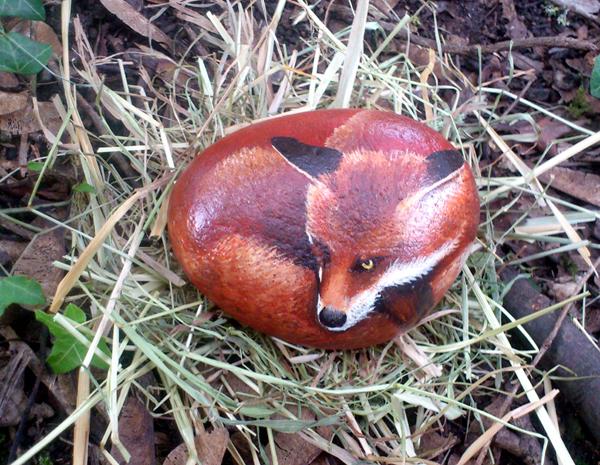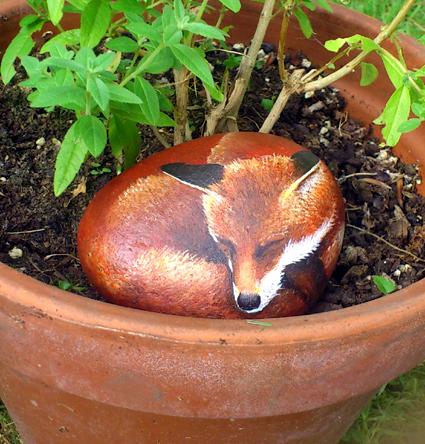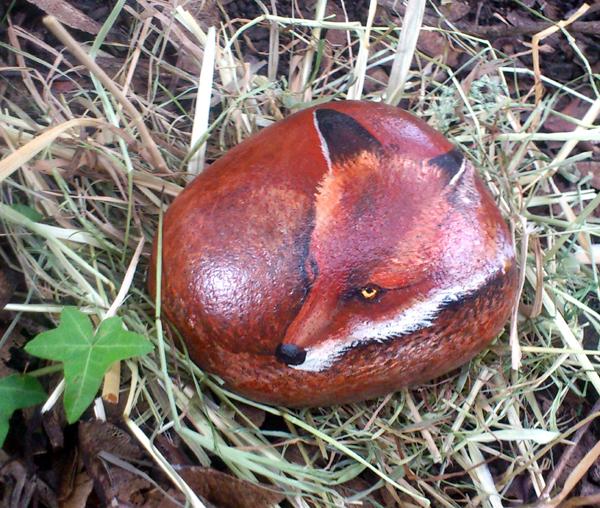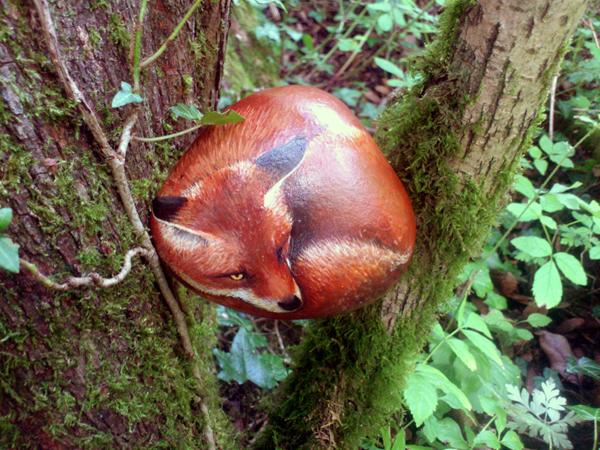 During 2014 I finished one horticulture course and started another RHS horticulture course so I have been busy studying. I have however found time to draw some of my favourite horticultural wonders: conifer cones.
Cone of Sequoiadendron giganteum (Giant redwood).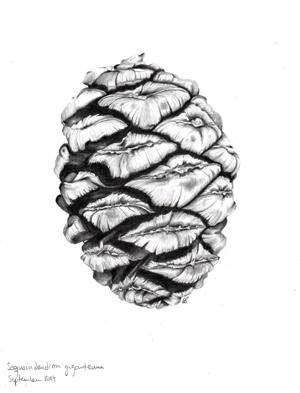 Cone of Pinus sylvestris (Scot's pine).